$99.00 Section 132 Commuter Transit & Parking Package for 2013 Includes:

The 2013 Commuter's Expense Flexible Spending Account Plan Document - Section 132 Transit Plan Documents are personally prepared for each client. The Section 132 Parking and Transit Plan Document should be accepted and signed by an Officer of the Company and kept on file for review by employees, accountants, etc.
2013 Commuter's Expense Reimbursement Summary Plan Description - Each participating employee in the Section 123 Parking and Transit Commuter Plan should receive a copy of the Summary Plan Description (SPD) to summarize how the plan works in plain English. Explains the Plan Purpose and Administrative Facts.
2013 Section 132 Commuter's Expense Conversion Election Form - Personalized for the Company they include Salary Deduction Agreement, and Benefit Election data for Parking and Mass Transit deductions. Employees signs Election Form to establish the benefit.
Corporate Resolution to Adopt a Section 132 Transit Plan - Includes minutes of the Corporate Board, Owners or Partners meeting to adopt the Section 132 Plan as an employee benefit. Resolution should be signed to establish the Plan.
Administrative Claim Forms - Personalized for the Company they include the Section 132 Claims Forms for Parking and Transit Claims. Employee completes and returns to administrator with receipts.
Refund Policy: Purchaser understands that goods and services provided by Core Documents, Inc. are non-refundable. Orders cancelled prior to shipping are subject to cancellation fees applied to the cost of goods and services provided during the review, draft, and preparation of your order.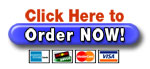 [Phone]
1-888-755-3373
[Email]

Contact Details