<< Back to blog
HSAs, Section 125 POP, and Private Health Insurance Exchanges — Future Trends
The following article was written in 2014 using 2013 data. For 2017-18 data on future trends in HSAs, Section 125 POP, and Private Health Insurance Exchange, you can view the most recent data here. https://www.devenir.com/research/2017-midyear-devenir-hsa-research-report/

Future Trends: Private Health Insurance Exchanges – Health Savings Accounts (HSAs) – Section 125 Plans
By Jonathan Field, Managing Editor, The Institute for HealthCare Consumerism, with John Young, CEO, Consumerdriven, LLC
Private exchanges are coming. Regardless of which study you pick or which representative sample of employers you survey, the numbers suggests that anywhere between one-quarter to two-thirds of U.S. employers will adopt some form of private exchange solution by the end of the decade. And these projections could certainly increase depending on the exchanges' success over the next few years.
Here are some of the numbers. According to analysis by consulting firm Accenture, enrollment in private exchanges will reach 40 million by 2018. The Private Exchange Evaluation Collaborative (PEEC) survey released December 2013 indicates 45 percent of surveyed employers will consider a private exchange by 2018; an Aon Hewitt survey released in March of 2014 indicates that 33 percent of employers will be offering benefits through a private health exchange in the next three-to-five years.
The Accenture research was also quite telling for the future adoption of health savings accounts within the exchanges. According to Rich Birhanzel, managing director, Accenture Health Administrative Services, "81 percent [of consumers shopping in an exchange] would be willing to increase their deductible to save $50 a month." As these consumers shift to HDHPs, the effectiveness of employers' health management strategies would increase greatly if this shift to HDHPs was coupled with a similar rise in health savings accounts.
But ultimately, what effects will the emerging private exchanges have on employer-sponsored health care? On traditional and consumer-driven benefit plan designs? And on the health care consumerism mega-trend as a whole?
Combining Two Generations of Health Care Consumerism
Over the course of the past decade, John Young – currently chief executive, Consumerdriven LLC, and former senior vice president, consumerism, Cigna – and Todd Berkley – currently president, HSA Consulting Services, LLC, and former HSA business leader, OptumHealth Bank – have worked tirelessly for the advancement of consumer choice in health care. Through their work at Cigna and Optum and their current roles leading well-respected consulting practices, there are likely few better suited to answer the questions posed above.
At the upcoming FORUM & Expo conference this May in Atlanta, the two industry veterans will present groundbreaking research on private exchanges, particularly examining the symbiotic relationship between private exchanges and health savings accounts – two generations of health care consumerism coming together to accelerate the mega-trend.
Their research – co-produced by The Institute for HealthCare Consumerism – has led them into discussion with many key consulting firms, exchange vendors, employers and other solution providers in health and benefits. While a comprehensive review of the research will occur at FORUM & Expo and an accompanying white paper will also be available around the time of the conference, the following article serves to summarize and preview some of the major themes that will be presented in the finished work. Their research first addresses the reality of the exchange landscape today and then specifically the relationship between private exchanges and health savings accounts and how this can accelerate the goals of health care consumerism.
Theme One: Employer Interest in Private Exchanges is Real and Growing
We're seeing lots of interest in private exchanges with employers claiming that's the direction they will be taking soon – but lots of hesitation as well. Growth estimates from multiple sources are generally consistent, thinking 40 million people will be served in private exchanges by 2018.
Without a doubt, there have been several prominent U.S. employers – many of whom like Pitney Bowes have even been proponents of innovative employee benefits programs – that have expressed doubt or concern over the ability of private exchanges to do what they say they will do.
And perhaps for good reason. Taken as a whole, the private exchange industry is still quite young, and many HR leaders believe that the industry has not yet vetted the claims of many exchange vendors. In an article published March 17 on benefitspro.com, the author quotes HR leaders at Marriott, The Home Depot and Pitney Bowes saying that they currently have no plans to move to a private exchange and do not foresee a reason to make the move at this time.
Exchange proponents need to realize that this is a very legitimate scenario. After all, the effectiveness of a private exchange solution to reduce costs and increase employee health engagement will depend greatly on the prospective company's current employee benefits offerings. If a company's finance and HR leaders already have the company on a path to consumerism, not all of the promised cost savings of a private exchange will apply.
Nonetheless, the vast majority of industry research – both from biased exchange players like Aon Hewitt, Towers Watson and Alegeus Technologies and from more objective organizations like Moody's, Accenture and the PEEC – suggests that many employers are looking at a potential move now and will make the move by the end of the decade.
Theme Two: The Business Development Opportunity for Consultants and Brokers
Consultants who are providing good exchange solutions are seeing it as business development opportunity: two-thirds of Aon Hewitt's 2015 exchange clients were not previously Aon Hewitt clients. Gallagher is also seeing this as a business development opportunity, along with an account management function.
The global consultants – namely Towers Watson, Mercer and Aon Hewitt – are the early winners in the private exchange space, according to a recent report by Moody's, the credit rating agency. While the Moody's report also suggests the consulting firms' near-term earnings will be partly offset by development costs, they have been quite successful so far in using their exchange solutions to attract new clients.
The major consulting firms have also been very active surveying U.S. employers about the future moves they will make around employee benefits. From research conducted by Towers Watson and the National Business Group on Health this year, we find that two-thirds of U.S. companies believe that private exchanges will be a viable benefits solution for active employees as early as 2015. Aon Hewitt's latest research says that thirty-three percent of U.S. employers will be offering benefits through a private health exchange in the next three-to-five years.
While the exact numbers vary, the big consulting firms (followed perhaps by major brokerage firms) will see an uptick in revenue over the next few years from an increasing number of employers implementing their exchange solutions.
Theme Three: The Variety and Uniqueness of Private Exchange Solutions
If you've seen one private exchange, you've seen just that: one exchange. The differences are vast. You have fully insured vs. self funded. Single carrier vs. multiple carrier. Network tightening or customization. Defined contribution vs. subsidized funding. Major medical only vs. multiple products.
A big surprise was that there is not a universal understanding of the consumerism plan adoption opportunity, and this is largely based on leadership. Some exchanges are focused on other features, for example, population health management – an important component for sure – but less focused on the needs associated with account-based election.
Employers will need to decide whether a private exchange is right for their employee population, but there are a number of important questions they will first need to answer before discarding private exchanges as a whole or jumping into a certain private exchange solution without fully evaluating all of its limitations.
Depending on the current benefits strategy of a company, certain private exchanges might not be right for that company's employee population. As finance and HR evaluate private exchanges, they will need to inquire about all of the dichotomies mentioned above and ensure that the private exchange solution they select can actually delivered what is needed for their employee population.
Theme Four: The Question of the Health Plan's Next Move
Major health insurance carriers are currently determining which private health exchanges to participate in – and whether or not they should create their own.
One of the most notable announcements in the exchange area so far this year was the February 4 announcement that global health insurance company Cigna would be launching its own private exchange in four initial markets: Atlanta, Dallas, San Francisco and Washington D.C.
There had long been questions and rumors bouncing around the industry on whether the major health plans would launch their own exchanges, and Cigna's announcement seems to confirm industry speculation.
In the announcement, Cigna also noted that is is "actively participating in a number of private exchanges administered by benefit consultants and brokerage firms that target active employees (including fully insured and self-insured models) and retirees."
Meanwhile, the Blue Cross Blue Shield brand has also been a very active in the private exchange arena. Health Care Services, a licensee of the BCBS brand in five states; WellPoint, Inc., the largest company in the BCBS Association; and Blue Cross Blue Shield of Michigan are jointly the majority owners in Bloom Health and currently sit on its board of directors. Utilizing Bloom Health technology, they have successfully operated health plan exchanges in many U.S. states.
At this point, it is largely unclear what moves United Healthcare, Humana, Aetna and other large health plans will make in this space. (To be clear, Aetna has been involved in retiree benefit exchanges through its relationship with the HR Policy Association. Its move into the active exchange space is what is still in question.)
Theme Five: The Added Bonus of Utilizing a Defined Contribution Strategy
Private exchanges that favor defined contribution are seeing a huge, even greater adoption of health savings accounts.
For those that come from a background of consumer-driven health care, defined contribution funding strategies are an especially interesting next step. And overall, exchanges that utilize defined contribution are seeing a much higher rate of health savings account adoption.
In fact, the Minneapolis-based Bloom Health, a market leader and private exchange pioneer dating back to 2009, has had 48 percent of its members enroll in HSA-eligible plans. Bloom has implemented exchanges for both health plans and employers and favors a defined contribution strategy as integral (but not necessary) to its platform.
The Fortune Global 500 insurance company Prudential Financial very recently published key findings showing that U.S. employers are moving toward defined contribution funding for health benefits. In the Eighth Annual Study of Employee Benefits: Today & Beyond, nearly half (47 percent) of employers reported they are moving or have moved to a defined contribution funding model. As these companies continue to move to defined contribution, it is safe to that it bodes well for the future adoption of health savings accounts as well.
Conclusion: The Next Generation of Improving Health and Lowering Costs
While it's clear that exchanges are on a rapid growth trajectory and that they will continue to shift employer-sponsored health care toward a more consumer-driven model, it is not clear whether current exchange operators truly understand the consumerism potential around health savings accounts.
"Exchanges provide the best opportunity for HSA adoption, but not all exchanges are focused on providing the best HSA customer experience," says Todd Berkley. "In fact, many exchanges are not aware of HSA revolution happening inside their offering. There is room for improvement here."
Today's key exchange technology players come from a diverse background: technology, finance, benefits administration, benefits consulting, etc. Not all were involved in the industry revolution that was consumer-driven health care throughout the early to mid-2000s; and it is possible – at this point – that this may be where a line is drawn in the sand.
For example, Alegeus Technologies – an organization that has its roots in MBI Benefits, one of the earliest consumer-driven health care companies, and the Consumer Driven Healthcare Solutions division of FIS – is currently both a market leader in health savings accounts and private exchange technology. Their acquisition of Workable Solutions last year in many ways anticipated the powerful combination of health accounts and exchanges.
Other companies, such as Bloom Health, Liazon and CieloStar, also have backgrounds in consumer-driven health care, and it is certainly logical that these players may have a leg up on companies from other backgrounds when it comes to providing employers with additional cost savings by enrolling a high number of members in health savings accounts.
Ultimately, however, whether health savings accounts continue their strong growth throughout this decade and into the next will rely on all exchange vendors – not only those that come from a CDHC background. Exchange vendors should see health savings accounts as a way to further the consumerism principles that drive their models in the first place.
Bottom line: if an employer's goal is cost reduction and improved health, the best strategy is a private exchange with defined contribution; HSAs with best practice designs on the shelf; plus tools, incentives and resources to help build prudence, confidence and wellness.
Article HERE
____________________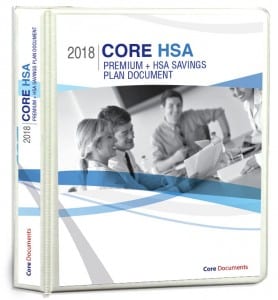 Section 125 Premium Only Plan, or a POP Plan is an essential part of any employer group health insurance and ancillary benefit program. Section 125 is the part of the Internal Revenue Code that allows employees to purchase health insurance and other ancillary benefits tax free. A Section 125 Plan legally allows your employees to pay their portion of medical insurance premium and other ancillary benefits premiums using pretax or tax-free dollars.
By utilizing the Section 125 Premium Only Plan to pretax HSA savings the employer saves matching Social Security (FICA), as well as federal unemployment taxes (FUTA) and generally state unemployment taxes. Employer tax savings can average 7 to 10 percent more by utilizing the Section 125 Plan with the HSA module. Employees also save an additional 7.65% in FICA taxes by pretaxing HSA savings through a Section 125 Premium Only Plan. This extra savings is lost to the employer and the employee if the HSA savings is just deducted from the employees gross income on IRS Form 1040.
Core Documents provides employers with everything they need to establish an IRS and DOL compliant Section 125 POP Plan for only $99.00 in PDF version emailed to you as soon as your document is completed. For $149, you can receive the Deluxe Binder option that includes the PDF email version ASAP, and a printed plan document in a 3-ring binder shipped via Priority Mail.
Core Documents, Inc. has been providing free consulting, affordable plan documents, and plan updates as needed for Section 125 Cafeteria Plans and Health Reimbursement Arrangements since 1997. See more information about these fringe benefit plans at Core Documents' website: https://www.coredocuments.com, or call toll free 1-888-755-3373.
For more information on HSAs, Section 125 POP, and Private Health Insurance Exchanges (and related issues), read these blog posts from Core Documents:
Excellent small business benefit choice, HSA makes 2017 news
HSA Integral to GOP Obamacare Repeal & Replace via AHCA
Why should an Employer provide HSA Administration to their Employees through CoreAdmin?
Coupling High-Deductible Health Insurance with HSAs, HRAs, or FSAs
GOP Health Plan Proposal Expands HSA Benefit
Why Use CoreDocuments.com instead of TaxFreePremiums.com for $99 Section 125 Premium Only Plan POP Documents?
Section 125 Plan with HSA module: Seven reasons HSAs are taking off
Core Documents Releases Video, "Why Should I Get a Health Savings Account?"