<< Back to blog
How to become a Core Documents Flex Affiliate for Section 125 and HRA plans — Accountants, Payroll Companies and Insurance Agents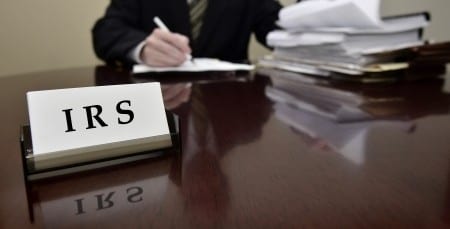 Why should you sign up for Core Documents' Section 125 & HRA Flex Affiliate Program for Accountants, Payroll Companies and Insurance Agents? Three little letters: IRS.
Imagine this scenario playing out in your client's office: IRS Business Audit #204378.
IRS Agent: "Let me see your Section 125 Plan Document. What do you mean you don't have one? We now have to re-class all these years of insurance premium deductions back to taxable income — plus interest and penalties."
This business owner may soon be filing a lawsuit for damages against his accountant, payroll company and/or insurance agent who either knew or should have known that he needed this plan document to pre-tax benefits.
---
---
Core Documents has developed a Section 125 & HRA Flex Affiliate Program for Accountants, Payroll Companies and Insurance Agents that will

turn this potential liability into a profit center

.

Core Documents, the nation's primary source for affordable Section 125 & HRA plan documents, is looking for more partners in their national Flex Affiliate Program. It is an ideal partnerships for CPAs, Accountants, Payroll Companies, Plan Administrators and Insurance Agents.

The Flex Affiliate Program will turn a potential IRS liability into a new profit center by allowing them to private label Core Documents' entire website with their logo or website header and contact information.

In a recent interview, Gene Ennis CFC, the President of Core Documents and the person behind the Flex Affiliate Program, said, "I'm always amazed at the volume of small business owners who routinely disregard the IRS and Department of Labor requirement to adopt a formal plan document and summary plan description before they pre-tax insurance premiums or medical expenses. This should be done before the business starts offering their employees the option to pre-tax, or avoid paying income taxes on their share of the insurance premium or medical expenses."
The buck stops . . . where?
The CPA, accountant or bookkeeper assumes this is the insurance agent's responsibility. The insurance agent, who normally doesn't make a commission on Section 125 plan documents, never bothers to bring it up.
The end result is hundreds of thousands of small employers who have been setup for an IRS audit surprise like the one in the above scenario. As we're all aware, there are more than enough attorneys waiting in the wings to help those business owners recoup these losses.
The Flex Affiliate opportunity
CPAs, Accountants, Payroll Companies and insurance agents can turn this potential liability into a profit center by private labeling over 60 new web pages that allow their clients to learn about and purchase IRS- and DOL-required plan documents for: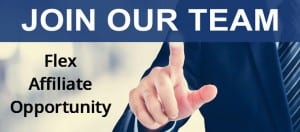 Section 125 Premium Only Plans – Allows employees to pretax insurance premiums.
Health and Dependent Care FSA plans – Employee can pretax medical bills and childcare expenses.
Section 125 Plans with HSA Module – Employees pretax HSA bank savings .
ERISA & ACA required Wrap SPD for Employer Group Health Plans
Health Reimbursement Arrangement (HRA) Plans – Employer-funded plans that reduce or eliminate employer group insurance premium.
Qualified Small Employer HRA Plan – Non-Group Health Insurance & Medical, Dental, Vision
Section 105 Plans for Small Employers – small employers hire their spouse and write-off 100% of insurance premium and medical bills.
Section 132(f) Transit and Parking Plans – employee can pre-tax parking and transit expenses in metropolitan areas.
All of these Plans:
Save employees approximately 30% to 40% in payroll taxes, and,
Allow employers to save approximately 8% to 10% in matching Social Security and Medicare taxes.
Plus, employers recoup the cost of establishing any of these plans very quickly through these tax savings. Everybody wins.
Get your Flex Affiliate web site today!
If you're interested in establishing your own Flex Affiliate web site call 888-755-3373, or send an email to [email protected] today. Here's what happens next:
We will quickly set up 60 new Flex Affiliate private-label web pages as an extension of your existing website.
Complete instructions on how to link the Flex Affiliate pages to your existing web site come in the email announcing your new pages are set up and ready to go.
The "Call a Consultant" link on your new pages leads to a phone number at Core Documents, where all technical questions are addressed by our personnel who are Certified in Flexible Compensation, (CFC).
The special toll-free phone number is answered simply, "Customer Service."
Want to see how it works? Click a link below to see an active Flex Affiliate partner web site:
Core Documents, Inc. has been providing free consulting, affordable plan documents, and plan updates as needed for Section 125 Cafeteria Plans, Wrap SPD Plans, and Health Reimbursement Arrangements since 1997.
Learn more about plan document packages from Core Documents:
Section 125 Premium Only Plan Document from $99 one-time fee
$129 Flexible Spending Account (FSA) Plan Documents (Section 125)
HRA Plan Documents for 2+ employees from $299 one-time
QSE-HRA: The Stand-Alone HRA Returns — Introductory Special on Plan Documents Just $199
Section 105 HRA plans save tax dollars – $199 for 1-person micro-business owners
Health FSA (Flexible Spending Arrangement) Plan Documents – $129 one-time fee