<< Back to blog
Health Flexible Spending Accounts Video — Core Documents
Core Documents, the nation's premier provider of affordable Section 125 Cafeteria and HRA plan documents, has released a new video, "What Is a Flexible Spending Account (FSA) and How Does It Work?"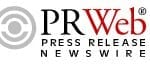 Bradenton, FL (PRWEB) October 01, 2014 — Core Documents, the nation's premier provider of affordable Section 125 Cafeteria and HRA plan documents, has released a Health Flexible Spending Accounts video to explain the Health FSA and how it works. This short video is designed to simply explain to employers and employees how a Health Flexible Spending Account (FSA) can be used to pre-tax payroll dollars to pay out of pocket medical expenses not covered by health insurance. Employers can use this video to simply explain to employees how their Health FSA works.
Click to play above or link directly to the video @ https://www.youtube.com/watch?v=_ZDvi4K7AQY
Each year the employer has an FSA open enrollment period where each employee is given the opportunity to decide how much money they estimate they will spend in healthcare, dental and vision care expenses for the coming year. Each employee then elects this amount to be divided into regular payroll deductions and deposited into their Health FSA account. For many employers the FSA open enrollment begins November 1st each year. Core Documents hopes that the timely release of this short video will help employees make their decision whether to fund their FSA.
The Health FSA reduces payroll taxes for both the employer and the employee, making it a popular benefit option. For the employee it's like getting a 30% discount on medical, dental and vision care expenses. The employer realizes up to 10% in matching FICA and FUTA tax savings.
Since 1997, Core Documents has been providing free plan design consulting, as well as cost effective, IRS-compliant plan documents to thousands of satisfied agents and employer groups nationwide. Health FSA Plan Documents start at only $129, which is quickly recouped through employer payroll tax savings.
Clients who wish to outsource administration of their FSA can access state of the art, web-based administration services with a debit card optimized for mobile use, from only $9 per month per employee. However, many employers choose to administer their own plans with affordable, do-it-yourself Excel administration software.
Core Documents' clients include small employer groups, PEOs, national payroll companies, Certified Public Accountants, Third Party Administrators, Agents, Brokers, a network of hundreds of Flex Affiliate websites, and law firms. Core Documents is committed to helping their clients and their employees substantially reduce their income tax liability with compliant Plan Documents that allow them to deduct insurance premiums, out-of-pocket medical expenses, dependent care expenses, and commuter and parking expenses before payroll taxes are calculated.
How To Update A Health FSA Plan Document?
Core Documents has been providing IRS and DOL compliant Section 125 Cafeteria Plan Documents since 1997. See more information about Section 125 Premium Only Plans, Health FSA Plans, and Dependent Care Assistance FSA plans at www.CoreDocuments.com, or call us toll free at 1-888-755-3373. Qualified benefit consultants are standing by to answer all your questions and help you design an affordable ACA compliant plan document specifically for your company.
See the Core Documents' Health FSA Plan Document package.

Core Documents, Inc. has been providing free consulting, affordable plan documents, and plan updates as needed for Section 125 Cafeteria Plans and Health Reimbursement Arrangements since 1997. See more information about these fringe benefit plans at Core Documents' website: https://www.coredocuments.com, or call toll free 1-888-755-3373.
If the Health Flexible Spending Accounts Video was helpful, consider these related posts:
Why Use CoreDocuments.com instead of TaxFreePremiums.com for $99 Section 125 Premium Only Plan POP Documents?
DCAP FSA Plan Documents for Section 129 are just $129 at Core Documents
Can an Employer/Owner Participate in a Section 129 Dependent Care Assistance Plan (DCAP) FSA?
Why Every Employer Should Have a Section 129 Dependent Care Assistance Plan (DCAP) Flexible Spending Account (FSA)