<< Back to blog
QSE-HRA employee count for eligible employers

How to calculate QSE-HRA employee count for eligible employers
From the article, When is an employer eligible for a QSE-HRA?
FULL-TIME EMPLOYEES
Add together the number of full-time employees (working 130+ hours) for the month.
PART-TIME (FTE) EMPLOYEES
List the hours worked for each part-time (less than 130 hours) employee in the month. Count no more than 120 hours per employee (see example, below).
Add all hours; divide by 120. This is your number of full-time equivalent (FTE) employees for the month.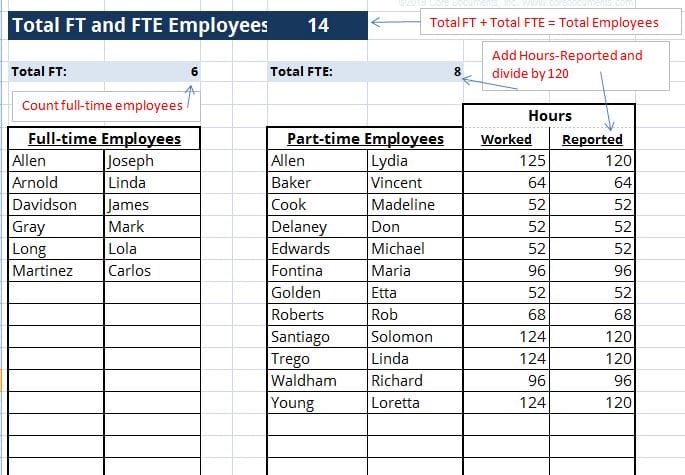 TOTAL MONTH'S EMPLOYEES
Add the total FT and FTE employees. This is the month's total employees.
ANNUAL EMPLOYEES
Add each month's total employees and divide that total by 12. This is the total employees for that year.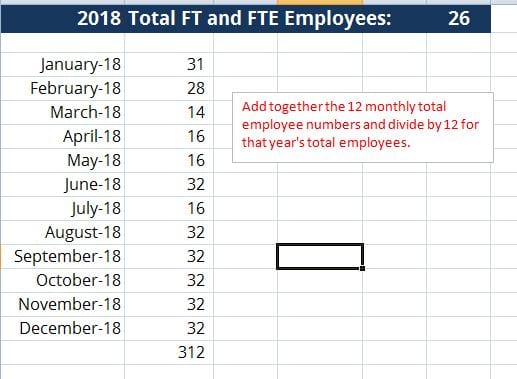 Download the spreadsheet
You may download the spreadsheet shown in these examples. Just click on the link(s) below:
QSE-HRA Employee Number Calculator for 2018