$149 Dependent Care Flexible Spending Account (FSA) Plan Documents and Optional Administration Services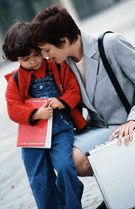 Section 129 Dependent Care Assistance Plan FSA?
Section 129 of the Code allows employers to establish a Plan so their employees can establish special tax free savings accounts called a Dependent Care Assistance Plan, or DCAP FSA. A DCAP is a special Flexible Spending Account (FSA) that enables an employee to make special pretax or tax free elections from their paycheck to pay for child and adult daycare expenses. The daycare expenses must be necessary to enable one or both parents or guardian to work, look for employment, or go to school.
Employers thinking about adding a Dependent Care FSA benefit can do so simply by establishing a written plan document, a requirment of the IRS, and distribute a benefit summary plan description to every employee, a requirement of the Department of Labor. Core Documents can provide you with everything you need to establish a Section 129 Dependent Care FSA including the: Plan Document, Summary Plan Description, Election/Claim Forms and a complete Do-It-Yourself Administration Guide for only $149. The two red arrows in the left side-bar indicate links to an Online Order form and a Fax Order Form.
Administration software is free if you prefer to administer your plan yourself. For state-of-the-art Online Administration, with a debit-card for every employee, see our Administration Link by clicking the dark-blue button at the top right of this screen.
Dependent Care FSA Facts
Dependent Care Assistance Plans allows employees to be reimbursed up to $5,000.00 annually for married couples, or up to $2,500.00 if the employee is married filing separately.
Who is a qualifying dependent for a DCFSA?
A qualifying dependent is a:
Dependent of the enrolled employee who is under age 13; or

Dependent or spouse of the enrolled employee who is mentally or physically incapable of caring for himself or herself, and who the employee claims as a dependent on his or her Federal Income Tax return.
To claim dependent care expenses, employees must meet the following conditions:
The employee must have incurred the expenses in order for them and their spouse to work or look for work unless the spouse was either a full-time student or was physically or mentally incapable of self-care.

The payments for care cannot be paid to someone the employee can claim as their dependent on their tax return or to their child who is under age 19.

Your filing status must be single, head of household, qualifying widow(er) with a dependent child, married filing jointly, or married filing separately.

The care must have been provided for one or more qualifying persons identified on the form you use to claim the credit.

You (and, if you're married, your spouse) must maintain a home that you live in with your qualifying child or dependent.
Can a Dependent Care FSA pay for a babysitter in the employee's home rather than using a daycare facility?
Yes. Employees can include expenses paid to a babysitter if the services are necessary in order for the employee and their spouse, if married, to work, look for work, or for your spouse to attend school full-time.
Is day camp during the summer qualified childcare?
Yes, if attendance at that camp allows you and your spouse to work, look for work, or for your spouse to attend school full-time.
Is a private school tuition payments qualified childcare?
No. School tuition is not childcare. But before/after school care is a qualified expense. The employee's provider may be required to itemize the costs between tuition and before/after school care.
Does the employee have to submit an identical claim amount every week or can they set up an automatic reimbursement?
Employees must submit a claim every time they wish to request reimbursement of an expense. There is no automated process. Many individuals file claims monthly to eliminate weekly claim submission. However, it truly depends on the employee's specific needs and whether they can wait until the end of the month for reimbursement or if they need to receive funds weekly. Regardless of the amount on their claim they will only be reimbursed up to the amount in their account at that time.
Can employees be reimbursed for dependent daycare expenses once they have paid for them?
Eligible Dependent Care expenses are reimbursable when they are actually incurred. Expenses are treated as incurred when the employee has been provided with the service, not when they are billed or pay for the service.
Example: On March 1 you pay for the entire month dependent daycare expenses. You can be reimbursed once the services have been provided, not on March 1 when you paid for it. You can submit claims after each week, every two weeks, or wait until the end of the month.
A Tax Identification Number (TIN) is required on the claim form
If the employee's babysitter does not have a TIN, the employee must submit his/her nine-digit Social Security Number with your claim form. If the employees provider does not have a Social Security Number, the employee will be required to submit a letter indicating that they have attempted to obtain a SSN or TIN from the provider and they are unable to do so, as the provider does not have one or will not provide it to the employee.
Are there limitations that apply to DCFSAs on an aggregate basis?
The maximum amount an employee may elect to a Dependent Care FSA is set at $5,000 by law. This $5,000 limitation is the maximum pre-tax benefit for all dependent care programs, available to employees, including programs other than FSAs. As a result, if an employee is receiving a childcare subsidy and the combined benefit to that employee exceeds the $5,000 limit, both the employee and the Agency will be responsible for tax on any aggregate amount that exceeds $5,000 ($2,500 if married but filing separately).
Amounts exceeding the applicable limit could also happen if both spouses work for employers offering an FSA program and both choose a Dependent Care FSA, which combined, exceeds the applicable limit of $5,000 ($2,500 if married and filing separately).
Dependent Care FSA versus Child Care Tax Credits?
Depending upon your employees particular tax situation, it may be more advantageous to your employees to use the tax credit rather than a Dependent Care FSA exclusion. The amount of the DCFSA exclusion is limited to $5,000 per tax year ($2,500 for married individuals filing separate returns). If the applicable limitation is exceeded, the excess is included in income and taxable. There is a Dependent Care Tax Credit Worksheet that can help you determine which option is best for you.
You may also wish to consult a tax professional if you are unsure of which option is more beneficial for your particular tax situation.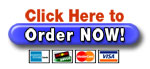 [Phone]
1-888-755-3373
[Email]

Contact Details