<< Back to blog
Good News! One-Person Section 105 HRAs Survive ObamaCare Restrictions for 2014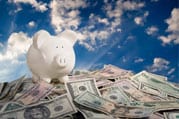 It was very good news, and a relief to many, to see Section 105 HRAs survive Obamacare rules making. For decades small family farms have provided medical, dental, and vision benefits to a spouse/family member/employee tax-free as a business expense under IRC Section 105. These small employer sponsored self-funded plans could reimburse medical insurance premium and first-dollar out of pocket medical expenses as part of the employment and compensation agreement to a spouse. The business owner is covered as a dependent of the spouse. Insurance cost and out of pocket medical expenses for the business owner and spouse are then 100% tax deductible.
Without a Section 105 Plan the business owner could only deduct medical expenses in excess of 7.5% of their adjusted gross income. Most never exceed the 7.5% of adjusted gross income barrier and lose first dollar deduction capability. Section 105 HRA plans solved that problem. Business owners also realize additional self-employment tax reductions by paying insurance premium through a Section 105 HRA.
It wasn't long before non-agricultural small business owners realized they could hire a spouse and take these same tax-favored deductions. Today millions of small business owners routinely hire a spouse as a legitimate employee and take advantage of this tax-deduction.
To take these deductions the IRS requires the business owner to first establish a formal Section 105 HRA plan document and a legitimate employment relationship with their spouse. Core Documents has been assisting small business owners to establish these plans and providing the required IRS compliant Section 105 HRA plan document since 1997. See: www.Core105.com
Before 2002 Section 105 HRA plans had numerous names in the marketplace such as BizPlan, AgriPlan, Medical Expense Reimbursement Plans or MERPs, and just a plain old Section 105 Plan. In 2002 the IRS issued new guidance in IRS Notice 2002-45 and Revenue Ruling 2002-41 and dubbed these small Defined Contribution Health Plans as Health Reimbursement Arrangements, or HRAs.
Since 2002 HRAs have become extremely popular with employers of all sizes to provide a defined monthly benefit to their employees on a tax-advantaged basis. HRA plan benefits could be easily budgeted by the business from year to year. Many employers used the HRA concept to provide employees with tax-free dollars to purchase individual health insurance, which normally cost less than group insurance. Many more employers were allowing their employees to use the HRA benefit dollars for out-of-pocket medical, dental, and vision expenses. That all changed under new ObamaCare regulations that effectively eliminated this benefit option, and ObamaCare competition.
The Affordable Care Act (ACA) obviously had as one of its goals the elimination of all small self-funded health plans with less than a $2 million annual/lifetime limit (2014). This was done to protect the consumer of course, from coverage they could afford. ACA designers justified this new requirement by comparing it to federal automobile airbag safety requirements. With the promise you could keep your old policy as long as you like, but when you buy a new policy it will have to have new federal mandates to protect you from more affordable coverage. Millions of Americans are learning they can't keep their old health insurance plan because their carriers are eliminating their current policies due to the new mandates. Many behind the scenes realized most existing individual and small group insurance policies would be either discontinued or rated up dramatically under egregious new mandates that would fundamentally change the way insurance carriers did business.
HRA plans got caught up in this new $2 million annual/lifetime requirement and tens of thousands of employees nationwide are also losing HRA benefits as well. Most employers are being forced to end or amend their HRA because they can't afford to have a $2 million annual/lifetime benefit on a small self-funded HRA plan.
The Good News:
Because ACA made the $2 million annual/lifetime benefit requirement for plans with 2 or more employees, all one person HRA plans survived this new ACA/ObamaCare regulation, and are still a viable benefit option. What does this mean for many intelligent, self-employed business owners, or potential new small business owners? Establish a Section 105 HRA through Core Documents and reimburse your insurance premium and out-of-pocket medical, dental, and vision expenses and save thousands of dollars you couldn't deduct otherwise. I can't think of a better reason to start a small family business than to use those funds, tax-free to pay for the extremely high cost of healthcare in a post-ObamaCare world.
Core Documents has been providing Section 105 HRA plans for small business owners since 1997. They would be happy to assist you in establishing your own small self-funded Section 105 HRA plan document and administrative kit for only $149. Call us today at 1-888-755-3373 and talk to a Plan Consultant about how we can assist you and reduce 2014 income tax liability.
See www.Core105.com


Section 105 HRA plans are Medical Expense Reimbursement Plans that allow you to save substantial tax dollars on insurance premiums and out-of-pocket medical expenses not covered by insurance.
Section 105 HRA plans are designed specifically for small business owners that can legitimately hire their spouse. Because the spouse/employee can be reimbursed for family expenses the employer indirectly benefits as well. This type of plan is made possible by Section 105 of the Internal Revenue Code, Revenue Ruling 71-588 and IRS Letter Ruling 9409006.
For a standard group Health Reimbursement Arrangement for small businesses with more than one employee see Core HRA Plans.
Core Documents, Inc. has been providing free consulting, affordable plan documents, and plan updates as needed for Section 125 Cafeteria Plans and Health Reimbursement Arrangements since 1997. See more information about these fringe benefit plans at Core Documents' website: http://www.coredocuments.com, or call toll free 1-888-755-3373.